Feature:
slitting machine is an ideal equipment which is suit for slitting all kinds of roll materials,such as printing laminating film, aluminum film,BOPP film, PET film and PVC film, etc. This machine equip with inveter,magnetic powder tension control,PLC,meter account device.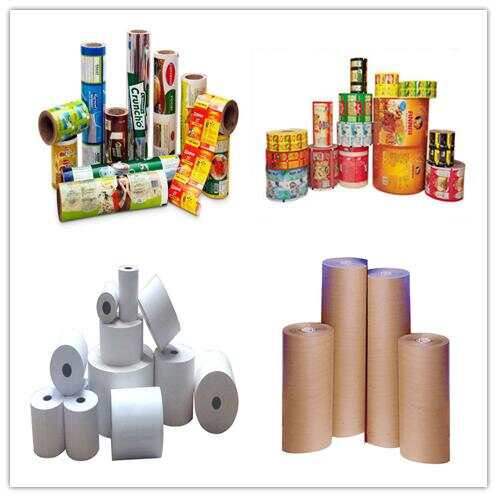 Feautre:
1. Suit to slit paper,LDPE film,HDPE film,LLDPE film,BOPP film,PP film,PET film,
2.Edge positon control and automatic tension control
3.meter account,machine can stop automatic
4.Machine power 220V,380V,440V,480V
5.Afford after sale service,can send engineer to buyer factory,to install machine and afford training service.
6.We are welcomed customers Customized machines or OEM design.
Main Technical Parameter:
Model

WFQ-B1100

WFQ-B 1300

WFQ-B 1600

Max.width of unwinding

1100mm

1300mm

1600mm

Max.diameter of unwinding

Φ1400mm

Φ1400mm

Φ1400mm

Min.width of slitting

20mm

20mm

20mm

Max.diameter of rewinding

Φ500mm

Φ500mm

Φ500mm

Max.Speed

200m/min

200m/min

200m/min

Precision of slitting

±0.2mm

±0.2mm

±0.2mm

Total Power

7kw

7kw

8.5kw

Suitable power supply

380V/50Hz

380V/50Hz

380V/50Hz

Weight(approx)

2100kg

2300kg

2600kg

Overall dimension(LxWxH)

2850x2150x1350(mm)

2850x2350x1350(mm)

2850x2650x1350(mm)

Material

Paper,HDPE film, LDPE film, LLDPE film,PET film,BOPP film,OPP film,CPP film

Power Voltage

220V,380V,440V,480V(Customized based on request,For example: USA 480V 60Hz, Mexico 440V/220V 60Hz, Saudi Arabia 380V 60Hz, Nigeria 415V 50Hz...)

Material Core Diamater

76mm(3 inch)

Machine Working Time

24 hours * 7 days

Warranty

1 year

Technical Assistance

Engineers available to service machinery overseas
※Correct specifications depend on the actual model. All specifications are subject to change without prior notice.
Precautions
When the slitting machine is running, it is forbidden to touch the running film roll or the roll core by hand to avoid personal injury caused by the hand being caught.
During the operation, it is forbidden to scratch or cut each roller core with a knife or a hard object.