The pvc film blowing machine adopts technologies such as rotary die head, frequency conversion speed regulation and automatic constant temperature control. The products produced have good plasticization, and the quality indicators of the film thickness uniformity, transparency, flatness, shrinkage and other quality indicators have reached the printing level. Thin film technical standards.
The pvc film blowing mechine is compact and easy to operate. It is mainly composed of the following parts: extruder, rotating die head, cooling air ring, first traction, hot water tank and calibrator, second traction (electric lift), double station Coiler, extruder electric control cabinet and auxiliary machine electric control cabinet.
The pvc film blowing machine is suitable for heat-shrinkable films of various specifications made of PVC plastic resin blown by the tube film process. The film has the advantages of good transparency, good gloss, and high shrinkage. It is a popular new packaging material today and is widely used. Widely used in food, beverage, tea, glass products, handicrafts, sanitary ware, cosmetics, electronic products, etc.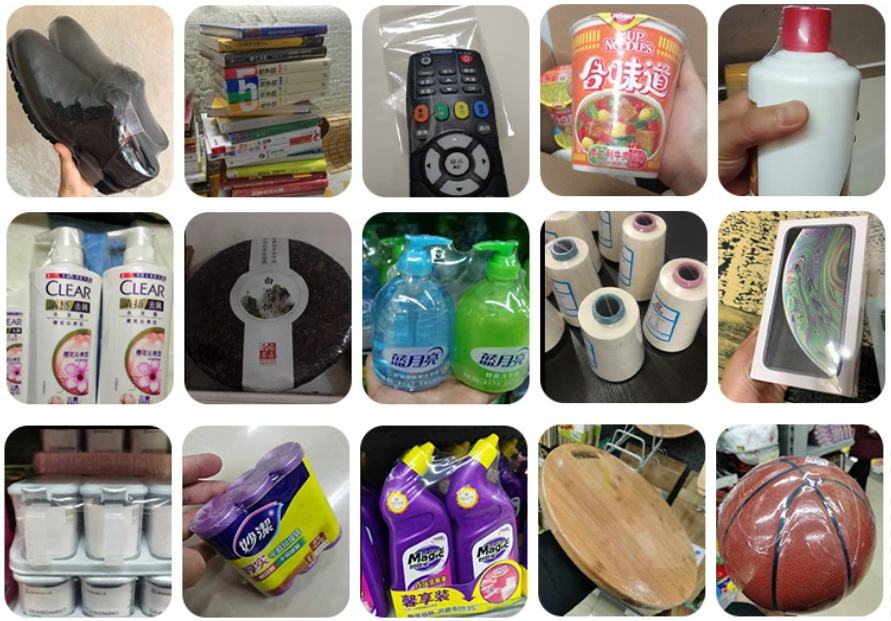 Item

SJ-P600

SJ-P800

SJ-P1000

Film width

300-600mm

500-800mm

700-1000mm

Film thickness

0.02-0.08mm

0.02-0.09mm

0.25-0.10mm

Capacity

40kg

50kg

60kg

Lateral shrinkage

45-50%

45-50%

45-50%

longitudinal shrinkage

5-25%

5-25%

5-25%

Screw diameter

60mm

65mm

70mm

Screw ratio

26:1

26:1

26:1

Motor

15kw

18.5kw

22kw

Heater

10kw

13kw

16kw

traction speed

5-40m/min

5-40m/min

5-40m/min

Machine weigth

2200kg

2500kg

3000kg

Power

220V,380V,440V,480V(Customized based on request,For example: USA 480V 60Hz, Mexico 440V/220V 60Hz, Saudi Arabia 380V 60Hz, Nigeria 415V 50Hz...)

Machine size(cm)

550*200*320

600*220*360

650*250*400
※Correct specifications depend on the actual model. All specifications are subject to change without prior notice.

Install machines in Saudi Arabia.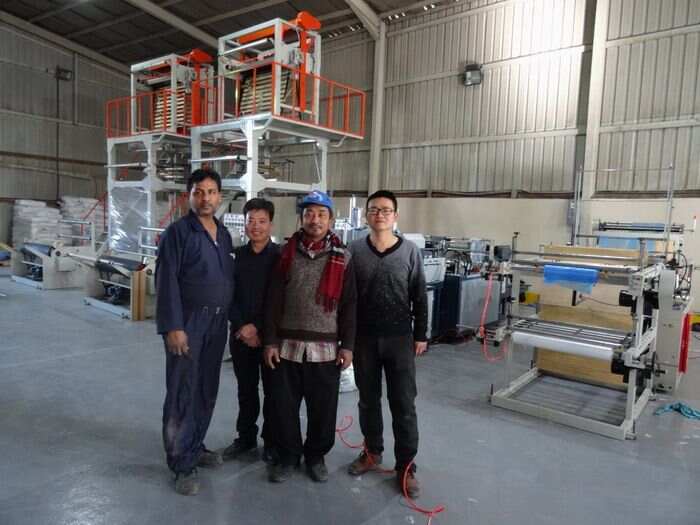 If you buy one container machines,we will pack machine with stretch film and loading container directly (FCL full container load).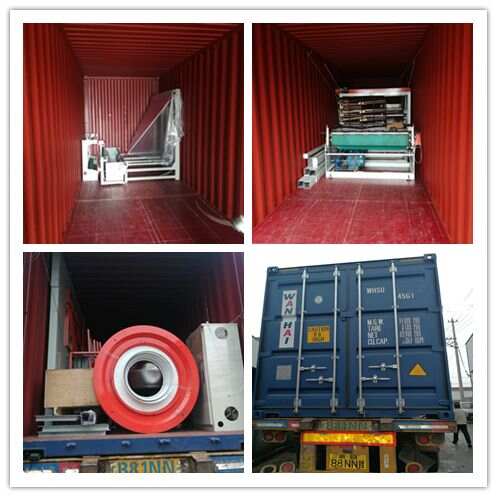 If you only buy one machine,we will pack machine with wooden pack,and loading container with Less Than Container Load(LCL).
Our Main parts cooperator as following brand,but standard parts all made from China.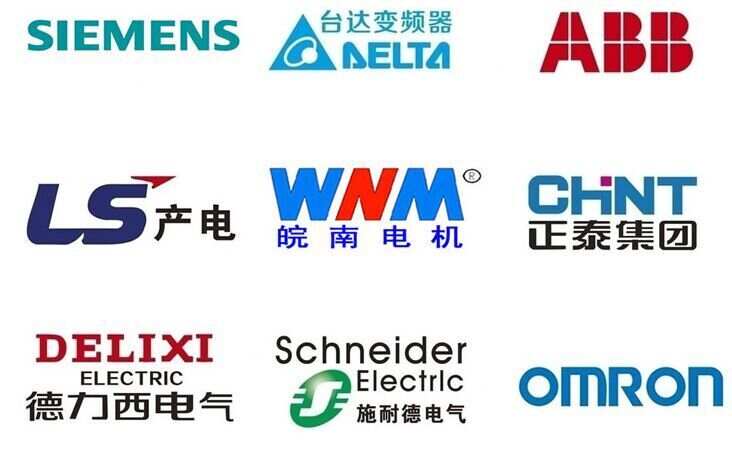 How To Find Polyethelene For Blown Film Extrusion.
Extrusion Film Extrusion use Polyethelene,such as
Low Density Polyethylene(LDPE),High Density Polyethylene(HDPE) and Linear Low Density Polyethylene(LLDPE),Polypropylene(PP).
Below are big brand material supplier in the world,they open office all over the world,you can check them in local market.
1.Sabic Saudi Basic Industries Corporation
2.ExxonMobil Chemical Company
3.Dow Chemical Company